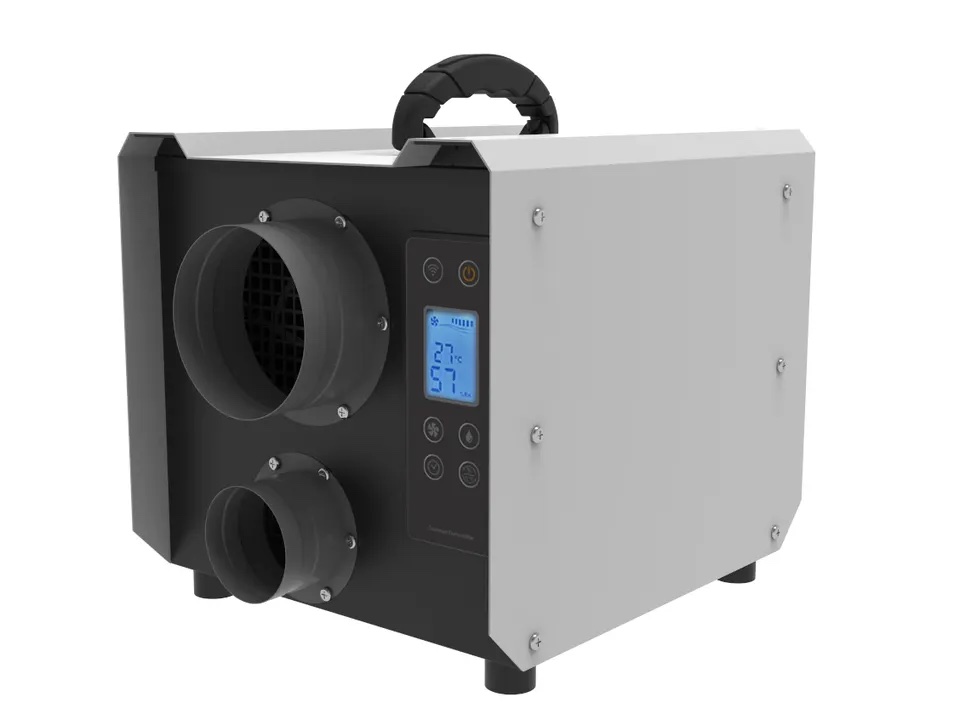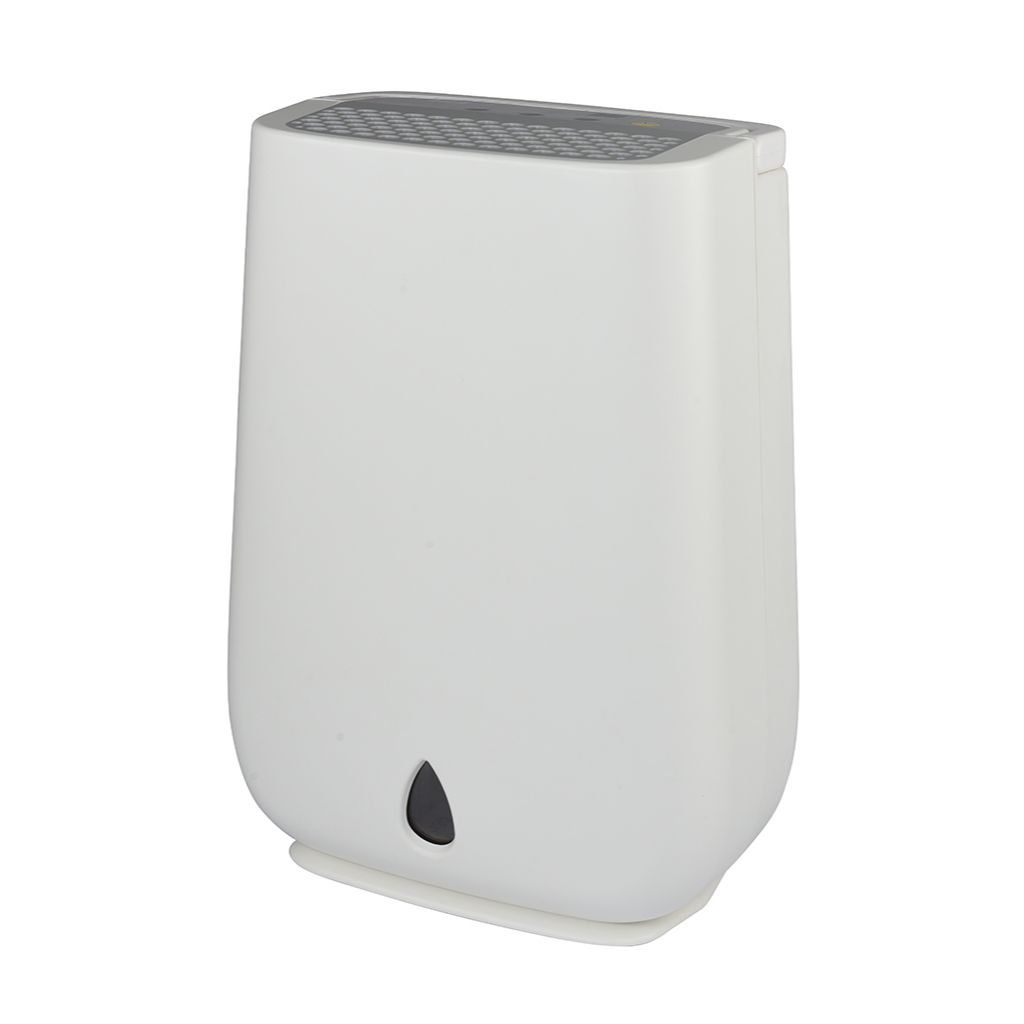 Desiccant dehumidifiers are an absorption type dehumidifier that use a desiccant rotor wheel to absorb moisture from the air.
They perform at a flat extraction rate within a wide temperature range, while refrigerant types do well at temperatures >15ºC. Therefore, in Singapore's warm and humid climate, the use cases for desiccant dehumidifers are lower.
Generally, for low temperatures <15ºC, and extreme RH requirements down to 1% RH, we would recommend a desiccant dehumidifer. For other higher temperatures, refrigerant dehumidifiers perform better and are generally more cost effective.
However, they consume substantially more energy kW versus the refrigerant type due to the heating element, and generates heat that needs to be managed and factored into the room parameters. 
Desiccant dehumidifiers are generally quieter than refrigerant types, since they don't use a compressor.
Lastly, desiccant dehumidifiers require ducting to vent the regenerated air (moist air) out of the room – either thrown outdoors, or into a big open area that won't be impacted by the incoming moist air. Or if the unit is placed outdoors, ducting is needed for the process air to be extracted and returned back into the space. In comparison, refrigerant types just need a drain/bucket to discharge the condensate.
Commercial Desiccant
Model
DT-210R
Humidity Removal
(20 °C / 60% RH)
0.8 kg/hr
Power Source
220-240V / 50 Hz
Rated Power Input
850 W
Operating Temperature
-15°C – 40°C
Weight 
13 kg
Noise Level
< 52 dB(A)
Processing Air Flow
210 m3/h
Regeneration Air Flow
45 m3/h
Dimensions
(Width x Depth x Height)
312 x 463 x 318 mm
Model
DT-210R
Humidity Removal
(20 °C / 60% RH)
0.8 kg/hr
Power Source
220-240V / 50 Hz
Rated Power Input
850 W
Operating Temperature
-15°C – 40°C
Weight 
13 kg
Noise Level
< 52 dB(A)
Processing Air Flow
210 m3/h
Regeneration Air Flow
45 m3/h
Dimensions
(Width x Depth x Height)
312 x 463 x 318 mm